NSBM Vice Chancellor Prof. EA Weerasinghe, MTI CEO Hilmy Cader with the NSBM management team
---
NSBM Green University has concluded the formulation of its Strategic Plan for the year 2022-2026, developed in collaboration with MTI Consulting – following the implementation of the NSBM Strategic Plan previously developed by MTI in 2016. The Strategic Plan has been developed based on MTI's internationally recognized application. 8S® model and with the active participation of the NSBM management team.
Commenting on the formulation of the strategic plan, the Vice-Chancellor, Prof. EA Weerasinghe said, "NSBM, South Asia's first-ever green university, is committed to equipping its students with the fundamental soft skills as well as the best academic basis, to become a global graduate. and value-added contributor to society. The strategic plan is set in a direction that will further enable NSBM to deliver the highest level of excellence in the higher education sector. Additionally, he added, "We have benefited greatly from our interactions with MTI. MTI's recommendations have continually contributed to the success of our organization, and I wholeheartedly congratulate the MTI team for their professionalism and exceptional work ethic.
MTI CEO Hilmy Cader said, "NSBM's trajectory of success, achievements and ability to respond to changes in the higher education sector, as a self-funding university, has been exemplary and has the potential to reshape the higher education sector in Sri Lanka. "He also expressed this in order to maintain the level of service he provides with the ever-changing domain environment. "NSBM will benefit by investing its efforts in graduate employability, applying practical strategies to expose students to industrial experience, and effectively utilizing internal university resources." NSBM Green University Town is under the Ministry of State for Skills Development, Vocational Training, Research and Innovations and is renowned for its world-class academic offerings. This state-of-the-art university offers nationally and internationally recognized and UGC-approved study programs and foreign study programs in four faculties: Business, Computer Science, Engineering and Design, and Science.
MTI Consulting is an international management consulting firm, with operations spanning Asia, Africa and the Middle East and networked across America and Europe. Since 1997, MTI has completed more than 680 projects in 49 countries, applying MTI's "Analyze > Strategize > Achieve" approach. MTI has expertise in various business functions and segments of the business value chain, and its practice consists of core expertise in business strategy complemented by expertise in corporate finance, human resource management, market research and technology.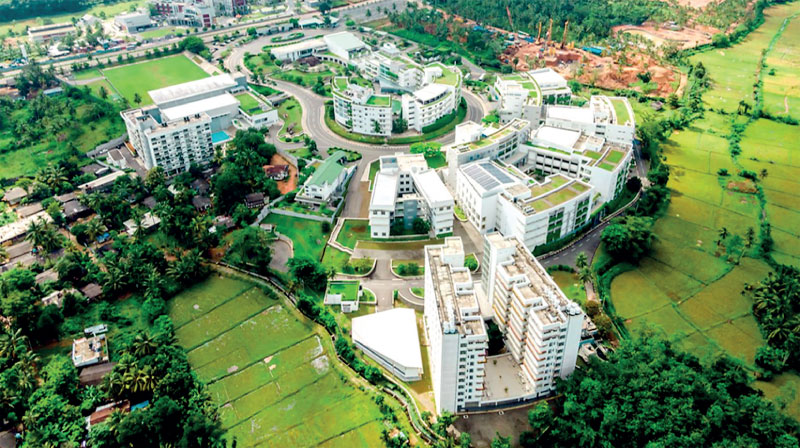 NSBM Green University Campus