Peter Fragale '88, Criminal Justice, Bronx native and senior human resources executive, provided critical workforce support during the COVID-19 pandemic.
Image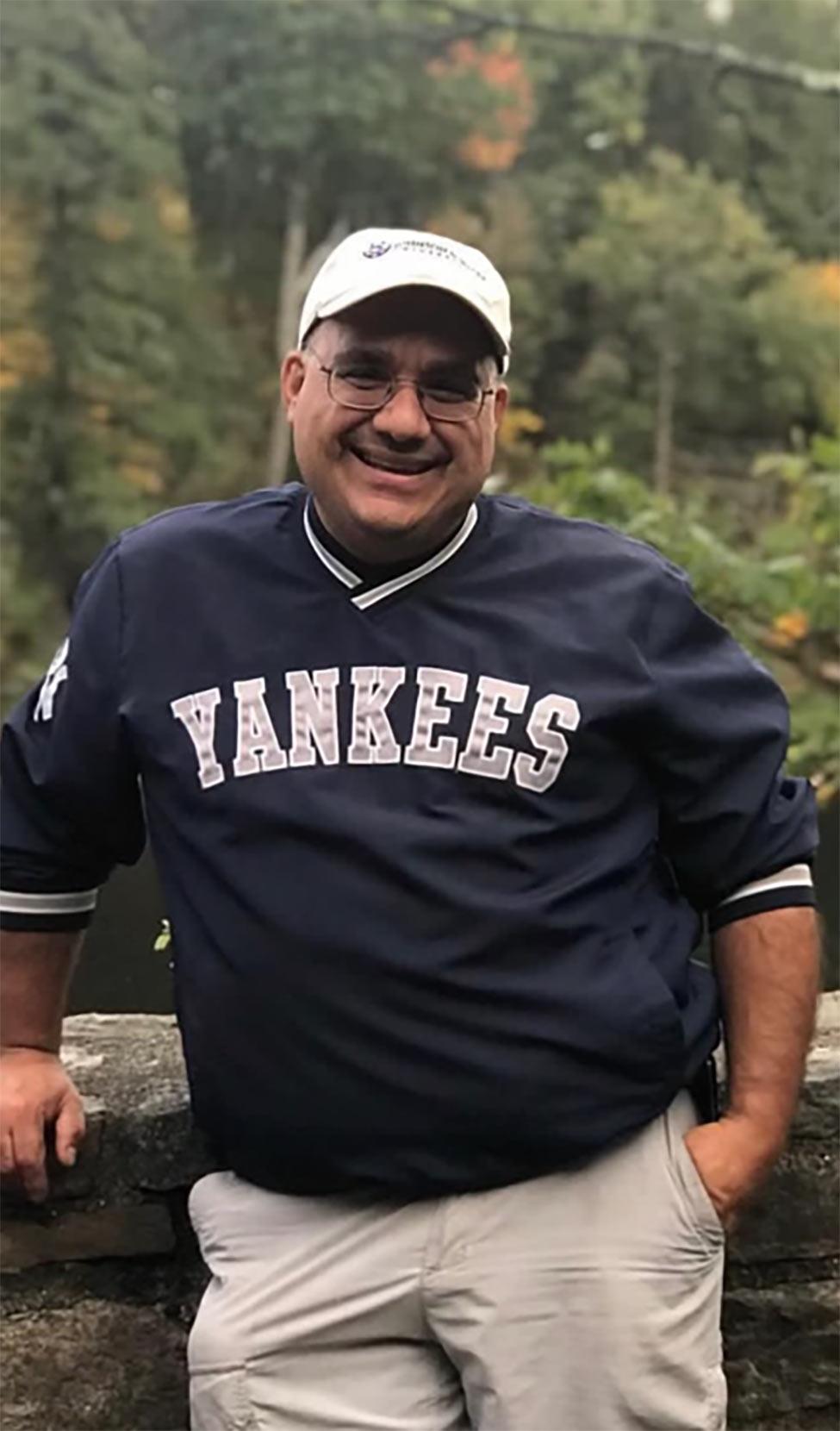 You've had a very successful career in human resources and currently serve as Senior Assistant Vice President, HR Shared Services, at NYC Health + Hospitals, the nation's largest public health care system. Tell us about this role.
Our Shared Services division is the heart of our Human Resources (HR) department. All vital employee records are maintained by our HR information systems and our amazing service units graciously triage and assist employees with self-service updates and questions regarding benefits and work and life changes . Shared Services provides strategic reporting capabilities to our stakeholders, facilitates employee security compliance requirements, and manages enterprise-wide engagement events.
What aspects of your professional life are you most proud of and why?
Employee engagement, meaning seeing and acknowledging everyone you come into contact with at work every day, has been the foundation of my leadership approach and the most important contribution that I continue to strive for. and bring. This approach requires developing relationships with staff, being authentic and vulnerable, and providing developmental feedback and coaching in the moment. Modeling this behavior and sharing this approach with every manager and supervisor has been the most impactful and satisfying aspect of my professional career.
From planning, hiring, and execution, you were instrumental in establishing testing centers in New York City and its five boroughs at the start of the COVID-19 pandemic.
Tell us about this important achievement at a very critical time for our city.
City Agencies provided millions in emergency funding to NYC Health + Hospitals to develop and launch the Test & Trace program within two months, and as the lead human resources lead for this critical initiative, j strongly supported my staff, providing the necessary tools and resources to support operations. We have led efforts to slow the transmission of COVID-19 under extremely tight timelines by partnering with human resource departments at our facilities to address the increased workforce, changing our roles to increasing work capacity and adapting to rapidly changing needs and new work environments, while ensuring communication. and workforce orientation. This critical support has enabled our staff to continue to serve our mission to equally provide all New Yorkers, regardless of ability to pay, with the highest quality comprehensive health services in an atmosphere of caring. people, dignity and respect.
How did you start your career?
During my junior and senior years, I participated in an internship program through Pace with the former Urban Corps of New York City. As part of this, I was assigned to several New York City agencies, including the Department of Investigation (DOI), which offered me a job two weeks after graduation. I stayed with DOI for many years, until I had the opportunity to work as Assistant Director of Background Investigations with NYC Health + Hospitals. This position exposed me to a number of other fields related to human resources that I finally learned and mastered and which gave me the opportunity to evolve in the field.
What prompted you to pursue a Bachelor of Science in Criminal Justice? Were there certain professors who were instrumental in your academic career?
I was fortunate to be raised by parents who instilled in me the importance of family and who guided and protected me with compassion. I started my freshman year at Pace as an undeclared major in hopes of being directed into a degree program that would embody the values ​​that were important to me. I was fortunate once again to have found criminal justice professor Casper Faughnan, who demonstrated a unique style and approach to this topic that shattered any negative stereotypes I may have had regarding the app. of the law. In addition, Professor Lawrence Hundersmarck's philosophy classes motivated me to see life through different lenses and I learned to develop and expand my learning skills, to ask probing questions and to write and think with intention.
My time at Pace taught me the responsibility and benefits of being knowledgeable and using the related knowledge to face future challenges and make tough decisions..
University is an important period in a person's life. When you think back to your time as a Dyson student, how did that influence you to become the person you are today?
University has been an essential part of my life because it gave me the opportunity to be independent and to take full responsibility for all my actions, which always have consequences. My decisions during my time at Pace have taught me the responsibility and benefits of being knowledgeable and using related knowledge to face future challenges and make tough decisions. Born, raised, and a lifelong resident of the Bronx, I'm also a first-generation college student, and I'm glad my parents were able to enjoy the fruits of their hard work by attending my graduation and my L's professional career. rhythm education provided me.
What advice would you give to our students in their university life?
Be genuine and always be kind.