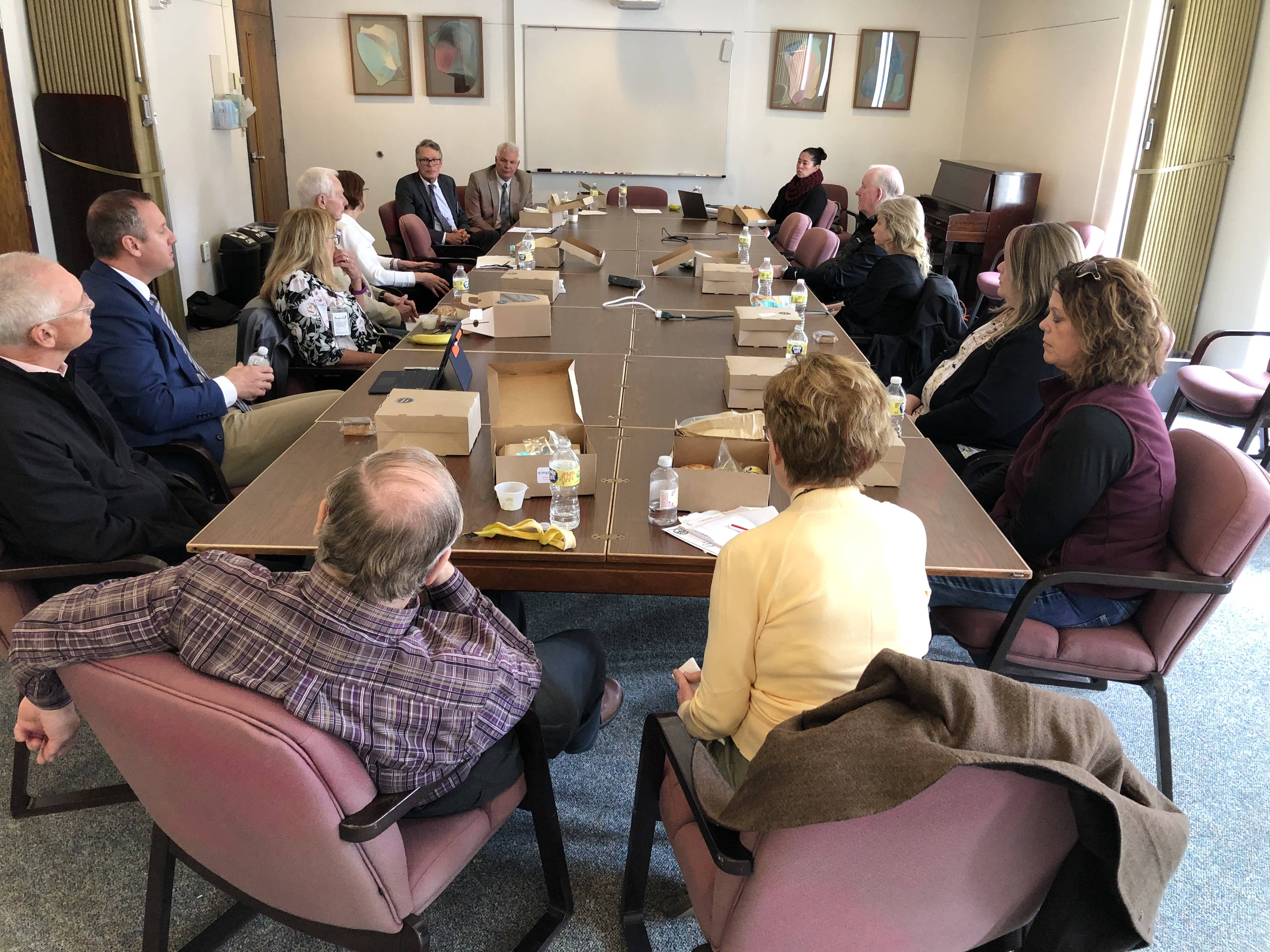 VALLEY CITY, ND (NewsDakota.com) – The University System of North Dakota is hosting listening sessions at various North Dakota State Universities.
One such listening session took place at Valley City State University (VCSU). Trustees, faculty, staff, students and community stakeholders gave their thoughts on the performance of VCSU President Dr. Alan LaFave on April 4.
Board of Higher Education member Dr. John Warford spoke about the purpose of these listening sessions. He said Dr. LaFave has received several good reviews for his leadership skills.
Jerry Rostad is the University System's Vice Chancellor for Strategy and Strategic Engagement. Rostad moderated the listening session and gathered feedback from a number of Valley City State University stakeholders on the direction of President LaFave's leadership on campus.
602724327
Mozilla/5.0 (Windows NT 6.3; WOW64; rv:33.0) Gecko/20100101 Firefox/33.0
b787783983cd920332988ba30b5470962882d54c
1